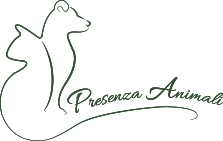 Villa Pastello
Experiencing contemporary living and history
RELAIS VILLA PASTELLO is a unique and unforgettable place in the Lake Garda hinterland situated in Dolcè in the province of Verona, in the foothills of Monte Pastello, near the banks of the Adige river.

On arrival, the villa is barely visible from the outside. The annex that runs parallel to the road conceals and protects the noble residence from prying eyes.
From the external road it goes unnoticed and extends inwards. When the original wooden gate opens, an unexpected world awaits ahead.

With its elegant and attractive historic 18th century setting, Relais Villa Pastello extends through the spaces of the main building, with large frescoed rooms and a characteristic Italian garden. The villa, which has been carefully restored according to the principles of bio-architecture, has retained its architectural features and its historic charm.

The villa has various rooms, suites and an apartment, all finely furnished with great attention to detail and provided with all comforts. The owner Maria Grazia Fiocco, a well-established designer, has added her creative touch to enliven all spaces with special objects and paintings, giving each room its own identity.

Relais Villa Pastello is situated in a strategic position. In a few minutes, you can get to the main tourist attractions of the local area, including amusement parks (Gardaland, Movieland, and the Aquardens Thermal Park) and splendid towns of art and culture.
Surrounded by the green Val d'Adige, the territory of wines and traditions, Relais Villa Pastello will ensure you have a charming and unforgettable stay in a rural setting with a creative atmosphere.

The villa has Wi-Fi connection.
Hospitality without architectural barriers, tailored to the needs of people with a disability. Pets are allowed, and a dog sitting service is available on request.